Due to the COVID-19 pandemic, our September Powwow will be closed to the public. We apologize for any inconvenience but hope to broadcast the event live on the internet. Return to this website at a later date for more information.
About St. Joseph's Indian School
Since 1927, St. Joseph's Indian School has served Lakota (Sioux) children and families.
Our mission is to educate Native American children and their families for life — mind, body, heart and spirit. This mission drives our organization to educate and provide housing for over 200 Lakota (Sioux) children each year — all at no cost to their families.
Child poverty and abuse are serious issues on Indian reservations. By supporting St. Joseph's Indian School, you are helping Native American children in need reestablish pride in their culture by learning the Lakota language, studying Native American culture and healing the broken family circle from which they come.
Why Your Support Matters
If you're new to St. Joseph's Indian School and the struggles facing Native Americans living in reservation communities, the following information will help you get familiar with both. We hope after reading, you'll desire to help innocent Lakota children overcome the obstacles set against them. One by one, people like you are making work at St. Joseph's possible.
Stories from our Lakota Indian School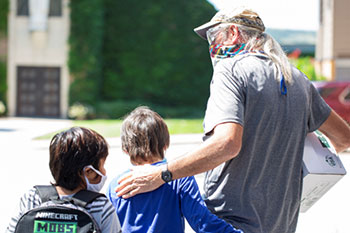 After a summer of going over the what-ifs, maybes, worries and worst case scenarios, St. Joseph's Indian School had a big decision to make on whether or not to reopen for the 2020-21 school year …
And we have chosen to open.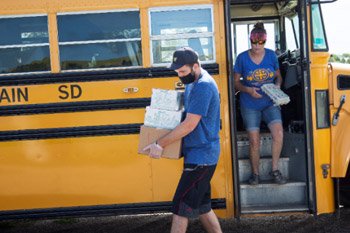 The COVID-19 pandemic created many uncertainties. But one thing was clear — unless St. Joseph's Indian School jumped into action, some children and families in reservation communities could go hungry.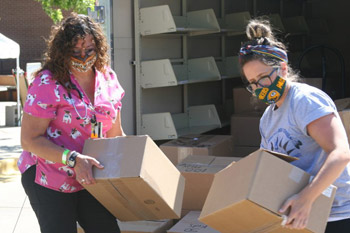 The Bookmobile looked a little different this year. We knew we weren't going to be able to offer people the chance to flip through books and walk in and around the trailer. But, canceling the Bookmobile was not something we wanted to do. COVID-19 or not, the need was still there.


You can be the reason Lakota Children Dream!
The DreamMakers are a special group of friends who give automatic monthly gifts to ensure the Lakota (Sioux) children are provided for year-round. For as little as 32 cents a day, 100% of your monthly contribution will go directly to helping meet our students' immediate needs … and will help provide dreams for the future.
Our Programs
Children attending St. Joseph's benefit from individualized care plans that follow nationally approved and accredited techniques. Friends who support St. Joseph's Native American programs help provide for every aspect of each child's physical, emotional, spiritual and educational needs.