About St. Joseph's Indian School
Since 1927, St. Joseph's Indian School has served Lakota (Sioux) children and families.
Our mission is to educate Native American children and their families for life — mind, body, heart and spirit. This mission drives our organization to educate and provide housing for over 200 Lakota (Sioux) children each year — all at no cost to their families.
Child poverty and abuse are serious issues on Indian reservations. By supporting St. Joseph's Indian School, you are helping Native American children in need reestablish pride in their culture by learning the Lakota language, studying Native American culture and healing the broken family circle from which they come.
At St. Joseph's Indian School Children Can Dream!
St. Joseph's brings together family, fun classes, cultural appreciation, safety and love for Native American children in need.

Stories from our Lakota Indian School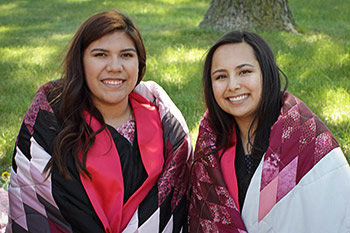 Native American families often honor one another with a star quilt when they've reached a milestone in life, such as a special birthday, graduation or wedding.
In the spirit of this tradition, every year St. Joseph's hosts a raffle to give our supporters a chance to win one of 10 beautiful star quilts! This year, thousands and thousands of entries were sent back to our school! And the lucky winners are …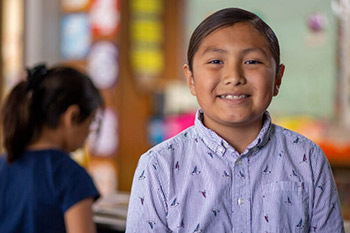 St. Joseph's Indian School celebrates special recognition of its public service announcement (PSA), "More Than a School."
The PSA is the winner of a Communicator Award of Excellence in the category Integrated Campaign Winner – Campaign-Non-Profit. It was one of only thirteen winners in this category. Entries are evaluated based on a standard of excellence in marketing and communications.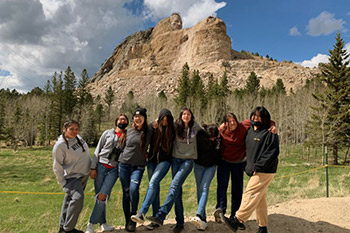 On a fair-weather Tuesday in May, the 18 seventh-grade students of St. Joseph's Indian School prayed and smudged before embarking on the trip that has become a spiritual and cultural rite of passage. The journey prepares them to become leaders at school and in life.


You can be the reason Lakota Children Dream!
The DreamMakers are a special group of friends who give automatic monthly gifts to ensure the Lakota (Sioux) children are provided for year-round. For as little as 32 cents a day, 100% of your monthly contribution will go directly to helping meet our students' immediate needs … and will help provide dreams for the future.
Our Programs
Children attending St. Joseph's benefit from individualized care plans that follow nationally approved and accredited techniques. Friends who support St. Joseph's Native American programs help provide for every aspect of each child's physical, emotional, spiritual and educational needs.