About St. Joseph's Indian School
Since 1927, St. Joseph's Indian School has served Lakota (Sioux) children and families.
Our mission is to educate Native American children and their families for life — mind, body, heart and spirit. This mission drives our organization to educate and provide housing for over 200 Lakota (Sioux) children each year — all at no cost to their families.
Child poverty and abuse are serious issues on Indian reservations. By supporting St. Joseph's Indian School, you are helping Native American children in need reestablish pride in their culture by learning the Lakota language, studying Native American culture and healing the broken family circle from which they come.
Why Your Support Matters
If you're new to St. Joseph's Indian School and the struggles facing Native Americans living in reservation communities, the following information will help you get familiar with both. We hope after reading, you'll desire to help innocent Lakota children overcome the obstacles set against them. One by one, people like you are making work at St. Joseph's possible.
Stories from our Lakota Indian School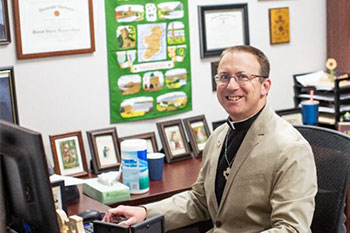 October is the month of the year that his Servant of God, Nicholas Black Elk called the, "Moon of the changing seasons." As the weather continues to change, one thing that never changes is that I am keeping you all — our benefactors, staff and students — in my prayers.
As I continue to place all of you in my thoughts and in my prayers, I thought I would share with you a few wonderful events that have been happening at St. Joseph's Indian School.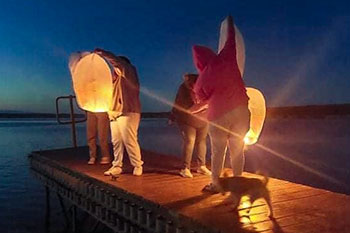 The sun was not yet awake as a group of high school girls and houseparents from St. Joseph's Indian School made their way to the Missouri River's edge. The sky was a dark navy, matching the blue of the waves slapping the pier. As the vehicle's headlights clicked off, darkness of the early morning surrounded them.
In their hearts, they carried with them loss and sadness. In their hands, they carried memorial lanterns.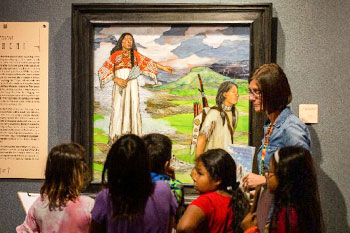 As the sun peaked over the dark eastern horizon, bright shades of red and yellow, fringed by the white edge of a band of stratocumulus clouds spelled out "This is Native American Day," in the traditional colors of the Lakota people. Thirty minutes after the sun rose, St. Joseph's Indian School students and staff gathered at the school's Wisdom Circle to pray the Four Directions Prayer.


You can be the reason Lakota Children Dream!
The DreamMakers are a special group of friends who give automatic monthly gifts to ensure the Lakota (Sioux) children are provided for year-round. For as little as 32 cents a day, 100% of your monthly contribution will go directly to helping meet our students' immediate needs … and will help provide dreams for the future.
Our Programs
Children attending St. Joseph's benefit from individualized care plans that follow nationally approved and accredited techniques. Friends who support St. Joseph's Native American programs help provide for every aspect of each child's physical, emotional, spiritual and educational needs.