Due to safety precautions, St. Joseph's Indian School's 45th Annual Powwow in September is closed to the public this year. The event will be live broadcasted for you to view from home. Please go to www.stjo.org/powwow for more details.
About St. Joseph's Indian School
Since 1927, St. Joseph's Indian School has served Lakota (Sioux) children and families.
Our mission is to educate Native American children and their families for life — mind, body, heart and spirit. This mission drives our organization to educate and provide housing for over 200 Lakota (Sioux) children each year — all at no cost to their families.
Child poverty and abuse are serious issues on Indian reservations. By supporting St. Joseph's Indian School, you are helping Native American children in need reestablish pride in their culture by learning the Lakota language, studying Native American culture and healing the broken family circle from which they come.
Stories from our Lakota Indian School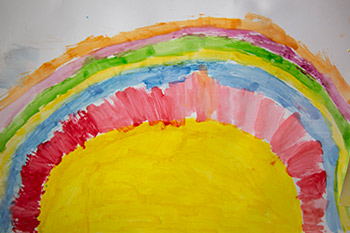 One thing I appreciate most about working with children is having the opportunity to utilize creativity in a variety of ways. One way I have done this is through art.
St. Joseph's Indian School's counseling services includes an art therapy room filled with art supplies and artistic mediums for any creative interest.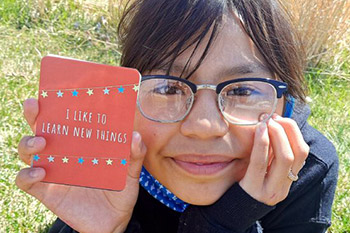 "Today is going to be a good day!"
That is just one of the positive affirmations I teach the girls I counsel. Sometimes we become stuck in negative self-talk, worries and doubt. Reframing our thoughts with positive affirmations is a great way change our mindset for the better.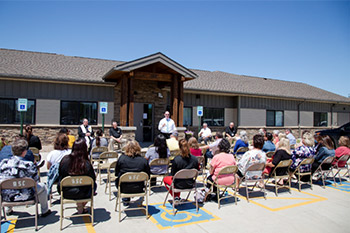 The sun bathed the crowd gathered on Tuesday, June 22, to dedicate the Sacred Heart Chacon Family Shelter in Eagle Butte, S.D. Earlier, six shelter advocates gathered with Lakota Elder Cheryl Redbear to reflect on their special role in service to those seeking shelter, healing and a new beginning at the facility.


You can be the reason Lakota Children Dream!
The DreamMakers are a special group of friends who give automatic monthly gifts to ensure the Lakota (Sioux) children are provided for year-round. For as little as 32 cents a day, 100% of your monthly contribution will go directly to helping meet our students' immediate needs … and will help provide dreams for the future.
Our Programs
Children attending St. Joseph's benefit from individualized care plans that follow nationally approved and accredited techniques. Friends who support St. Joseph's Native American programs help provide for every aspect of each child's physical, emotional, spiritual and educational needs.