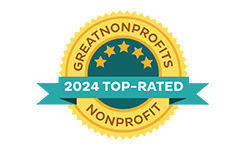 Top-Rated Charity
GreatNonprofits
GreatNonprofits is described as the leading developer of tools that allow people to find, review and share information about nonprofits. The site provides an outlet to donors, volunteers and clients to share their personal experiences with and reviews of charitable organizations, essentially providing crowdsourced information about the reputability of these organizations.
St. Joseph's Indian School has been awarded the Top-Rated Charity due to excellent 5-star reviews from stakeholders, like the following:
"St. Joseph's instills pride in their students and it shows in their accomplishments and their success in life. God bless the children and bless the school for providing the kind of education and care that they need to grow into responsible adults."
List of awards to St. Joseph's Indian School by GreatNonprofits:
Do you have a story about St. Joseph's Indian School to share to help benefit Native American children? Post your own review at GreatNonprofits now.
---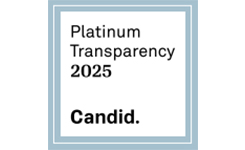 Platinum Transparency Seal
GuideStar by Candid
Candid is a nonprofit organization that provides the most comprehensive data and insights about the social sector. Every year, millions of nonprofits spend trillions of dollars around the world. Candid finds out where that money comes from, where it goes, and why it matters. Through research, collaboration, and training, Candid connects people who want to change the world to the resources they need to do it. In 2023, Candid awarded St. Joseph's Indian School with the Platinum Transparency Seal, the highest possible rating the organization awards.
View St. Joseph's GuideStar profile and ranking for more information.
---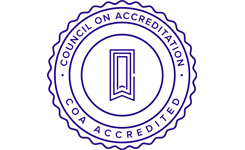 Accreditation
Council on Accreditation
Council on Accreditation (COA) is an international, independent, nonprofit organization that accredits human and social service providers. To become accredited, St. Joseph's Indian School underwent a rigorous multi-stage development and vetting process.
---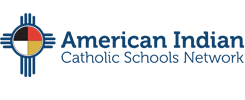 Membership
American Indian Catholic Schools Network (AICSN)
University of Notre Dame
On September 2, 2020, St. Joseph's Indian School accepted the invitation to become the eighth member school of the AICSN of the University of Notre Dame.
The partnership with Notre Dame and other AICSN schools only improves our mission and the work we do with our Native American students and families.
---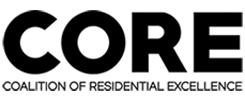 Membership
Coalition of Residential Excellence (CORE)
A certain set of criteria must be met in order to retain membership of CORE. As members, St. Joseph's Indian School ensures credibility with a checks and balance model with an of external accrediting body promoting best standards within the realm of providing services to children and families from hard places.
To retain membership, St. Joseph's must prove we embody the following characteristics.
Education Focused
Empowering
Family Friendly
Family-like Setting
Preventative
Lifetime Connections
Trauma-informed
---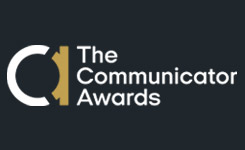 Communicator Award of Excellence
St. Joseph's Indian School's Integrated Marketing Department celebrates special recognition of its public service announcement (PSA), "More Than a School." The PSA is the winner of a Communicator Award of Excellence in the category Integrated Campaign Winner — Campaign-Non-Profit. It was one of only thirteen winners in this category.