Why would you send items made in China?
Isn't it more important to support the Lakota people?
The majority of the items we send in the mail are made in the USA. Having items made overseas is an important issue for St. Joseph's Indian School, and not a decision we take lightly.
People often ask why we send mail at all. Direct mail is our primary means of fundraising at this time. To simply stop our mailings would put a halt to our income and, as a result, our ability to care for the Lakota (Sioux) children.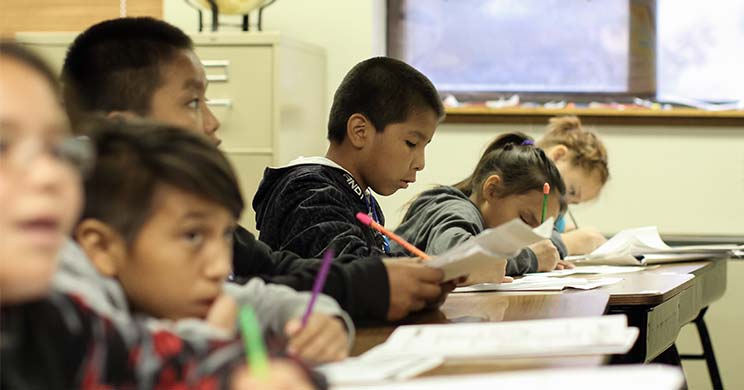 Why don't the Lakota children make the dreamcatchers?
For reasons ranging from child labor laws to why parents and guardians turn to St. Joseph's for help, this is simply out of the question.
With the mail volume necessary to fund our programs each year, it would be impossible for 200 people — especially children — to produce the dreamcatchers by hand.
Why do you send the dreamcatcher and other items in the mail?
Part of St. Joseph's mission is to help preserve and promote the Lakota (Sioux) culture. By sharing the dreamcatcher and other cultural items, we hope people will be encouraged to learn more.
The dreamcatcher mailing is one of the primary ways of raising funds. In addition to making programs for the Lakota children possible, it helps in acquiring new donors — people who may never have heard about St. Joseph's Indian School.
Each component in our mail package is meticulously tested to ensure the best response to support our programs for the Lakota boys and girls attending St. Joseph's Indian School. The dreamcatcher mailing has been carefully designed and tested. It continues to provide funds needed to keep our doors open to Native American children who have nowhere else to turn.
We have tried removing the dreamcatcher from the mailing. Responses and donations plummeted, having a real impact on our capabilities to provide for the Native American children in our care.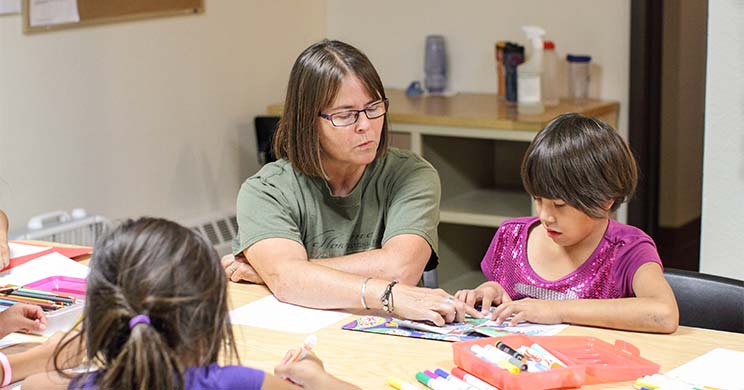 Why can't these be made on the reservation?
We have yet to find a company that can meet our quantity needs and at a reasonable cost.
How does St. Joseph's Indian School support industry in reservation communities?
We work with local Native American artists as often as possible, featuring their work in both exhibits and the gift shop at the Akta Lakota Museum & Cultural Center on campus.
We have a staff person dedicated to working with Native American artists to provide items for mailings. Contact her now.
What if I don't want to receive any gifts in the future?
Update your mailing preference. St. Joseph's Indian School is happy to honor your request not to receive dreamcatchers or other gift items we occasionally send. In addition to meeting your needs, this helps keep our mailing costs down and allows more of your dollar to be used for the care and education of Native American students. Contact us at 1-800-341-2235 or via email.
Request email only instead of paper mail from St. Joseph's Indian School.
How else can I support this cause?
Philámayaye — thank you — for helping provide Native American families with opportunities for a better future, including college scholarships, nutritious food and a cultural education. We couldn't do it without you!