Because of generous friends, we can reach out to Lakota (Sioux) children and their families, just like we have since 1927. Admission and all services to Native American children and families remain free-of-charge.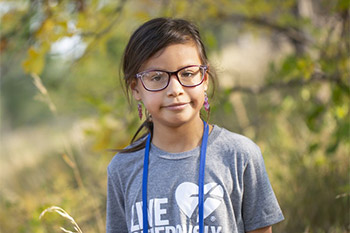 Here is a look at your 2021 impact:
Private individuals continue to provide nearly all our support — 98% to be more exact.
For every dollar raised, 73% goes directly to the children attending St. Joseph's Indian School, their families living in reservation communities, and toward cultural and faith development.
65 students danced at powwow.
146 students received specialized counseling services.
Over 25,000 dining hall meals served
Over 6,500 books were distributed by the Bookmobile.
Over 3,200 campus health center visits.
Over $176,000 was awarded in scholarships to students pursuing higher education.
96.5% was the average attendance rate of 1st-8th grade students.