Children of the Prairie

St. Joseph's Quarterly Newsletter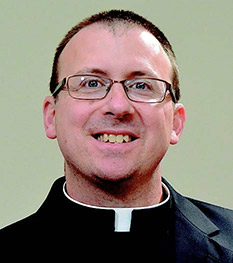 Greetings to all! Iblúškiŋ waŋčhíyaŋke — I am happy to see you!
I hope this autumn season finds you well. In August, St. Joseph's Indian School began it's 95th school year, followed closely by our 46th Annual Powwow!
It's an immense blessing to be able to say our mission is alive and well after over nine decades. I am in the beginning of my second year here, and even in that short amount of time, more and more accomplishments and milestones have been reached.
While it is easy to point out the "big stuff" — the things like new buildings, expanded programs and services — we have small moments every day equating to success for our students. Successes such as a boy learning to read; a hungry girl receiving nutritious food; a sleepy child having a safe place to rest their head at night.
Over 95 years of big and small accomplishments would not have been possible without the care and kindness of others … people like you!
Philámayaye — thank you — for being such a blessing to Lakota (Sioux) children and families.
Peace and Blessings,

Fr. Greg Schill, SCJ
Chaplain
---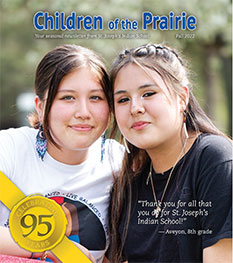 Past Newsletter Issues: