Greetings to all from near and afar.
The month of September has been a busy month at St. Joseph's Indian school for many reasons.
First and foremost: we have our annual powwow, which our students participate in from being one of the dancers or greeting donors, their presence is obvious to any donor or visitor who has ever been to a St. Joseph's powwow. The day of powwow and the days preceding it are, for me, indisputably exciting. The events bring so much energy to the St. Joseph's campus. For all of you who are registered and planning to attend this year's powwow, I look forward to meeting you. There is still the opportunity to sign up if you are still thinking about coming.
The powwow goes beyond the powwow itself and includes the exhibits in our Aktá Lakota museum. Patrons can see a cultural performance by our students or take a tour of our health center or Equine Therapy Center. There is so much to see on this beautiful campus with beautiful views of the Missouri River!
The powwow is an enriching experience for our students, staff and donors alike. There is plenty of food and beverages to enjoy throughout the duration of the powwow. The events end with mass in Our Lady of Sioux Chapel. Even when we get large crowds, we manage to fit everyone in there. This is such a wonderful way to conclude our day with mass, giving thanks for all the blessings the Lord bestows upon us.
I would like to express my gratitude for your selfless generosity, making so many opportunities like that of our annual powwow possible.
Peace and Blessings,



Fr. Greg Schill, SCJ
Chaplain
Read the e-version of the October 2023 DreamMakers newsletter here.
Every year, St. Joseph's Indian School has a Powwow Royalty Competition. The school's drum group, Pahá Makȟásaŋ Lowáŋpi – the Chalk Hills Singers – performed the flag song. Three young women competed for Miss St. Joe's, and nine for Junior Miss St. Joe's. One young man presented himself for Eagle Staff Bearer. Contestants submitted written interview questions, introduced themselves in Lakota, demonstrated one dance and answered questions from staff judges.
Stories from our Lakota Indian School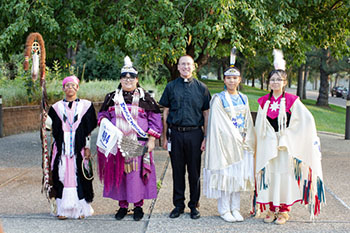 The 47th Annual St. Joseph's Indian School Wačhípi is September 16. Students have been hard at work practicing dance and drum group since their August 13 return to campus.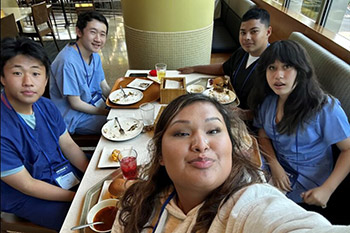 Mersayis took a few deep breaths before boarding a plane headed to California. At 17 years old, this flight would be the St. Joseph's Indian School student's first flight.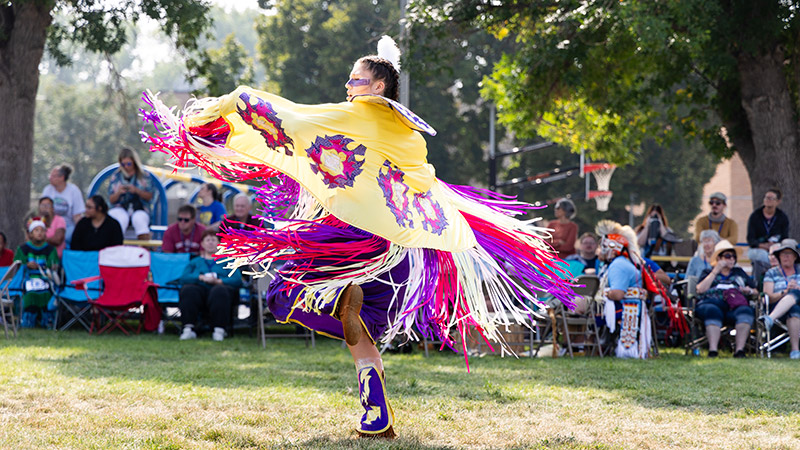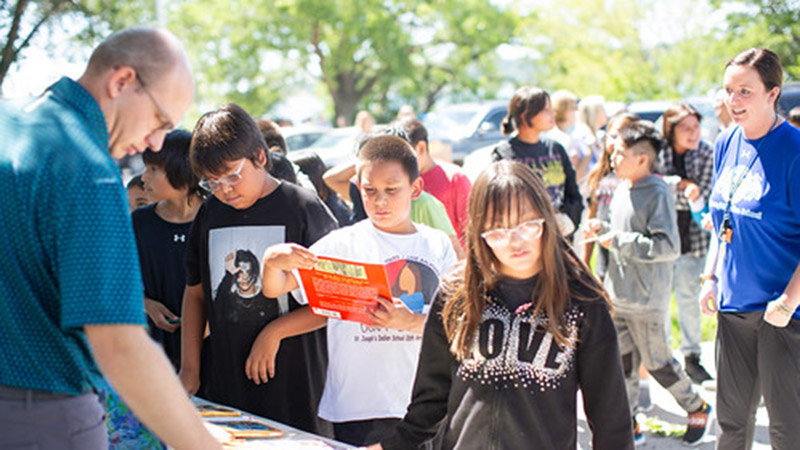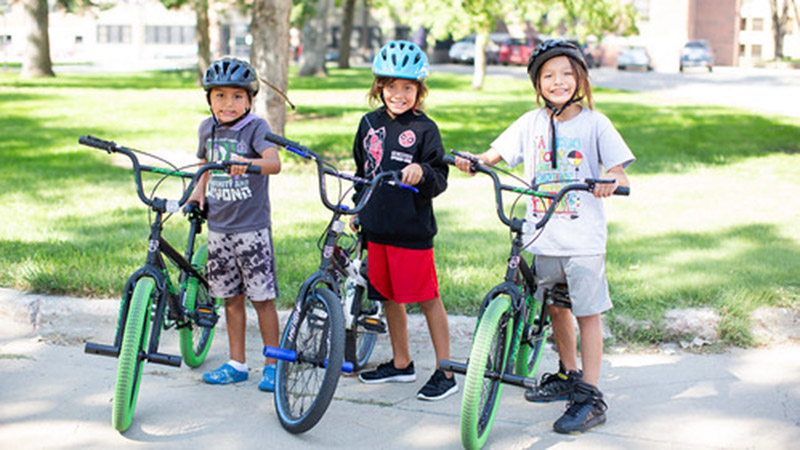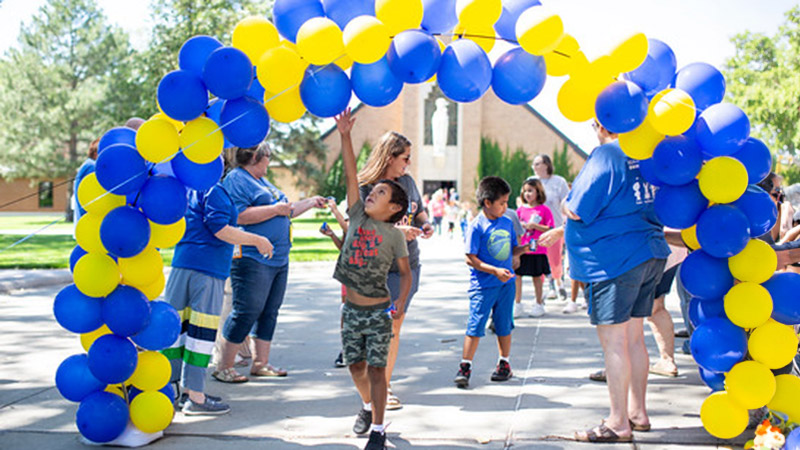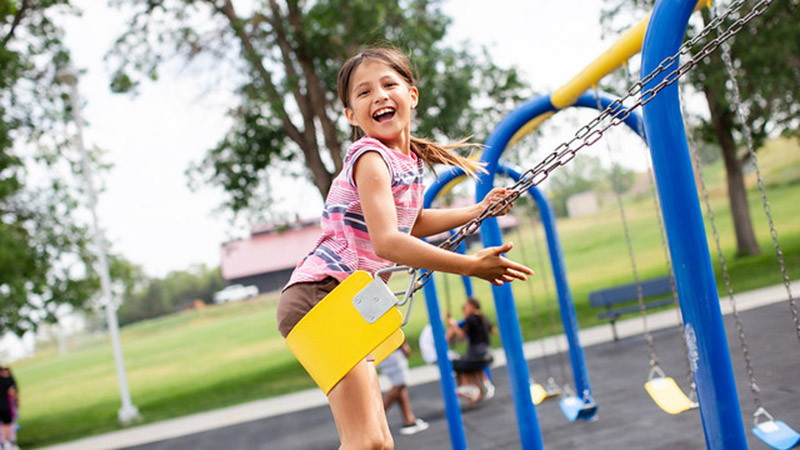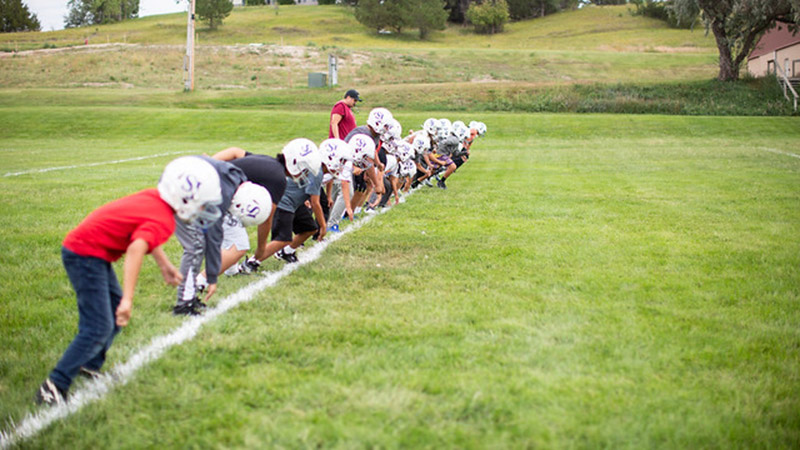 ---
St. Joseph's Indian School Freebie List
As a DreamMaker, you are incredibly kind and generous to support St. Joseph's Indian School monetarily every month. To say thank you, the following downloads, quizzes and seasonal items are yours to enjoy … for FREE!
Halloween Stencils
Halloween is coming up! Try something new with your pumpkin with these Lakota-inspired stencils.
Full List of Freebies
That's not all! St. Joseph's has many more special items for you. View the full list here!