The Horses of St. Joseph's–
Greetings everyone! As chaplain and spiritual director of St. Joseph's I have the honor and privilege of serving our students and staff that bring life to the mission here at St. Joseph's. A recent addition to the energy that gives life to St. Joseph's is the "staff" that make up the Equine therapy program. I have the great fortune of living right next to the horses and wake up to them every morning, as I look out my window, observing their activities, their behaviors, their encounters with one another.
I find it interesting that the horse shares similar body language to a human being. This gives me cause for pause. This also leaves me with the question: What would the horses we have in the Equine Therapy program be like if they were humans? To go another step, what would they be like as humans in the workplace?
There are seven horses in the Equine Therapy program, and each has a personality of their own. Thus it is also fair to assess what they would be like in the workplace. I am basing this on my observations through daily interactions with the horses, at times spending a few hours with them, a sufficient amount of time to make the observations which I am about to share.
The first of our cast of characters is none other than our newest addition to the Equine Therapy program, Willow. Willow celebrated her first birthday on June 12. Willow was initially afraid to be around people, but through patience and persistence amongst myself and others she has warmed up to human beings. As patience has paid off in acclimating Willow, she is anything but patient. As the horses receive their hay for consumption, she will jump right in there in front of the other horses and at times has to be corrected. In the workplace I would say that she would be the first employee to ask for a pay raise and the most frequent visitor to her manager and HR. Willow just cannot wait, she needs her pay raise now!!!
Then there is Willow's self-appointed mentor, Pony Boy. Early on, Willow and her mother were separated from the other horses as a precaution so they would not hurt her. However, Pony Boy went to ridiculous and extraordinary lengths to escape the area he was inhabiting to join Willow and her mother. Eventually, after several escapes Pony Boy became a permanent resident in a transitional area initially designed for Willow and her mother as he joyfully took Willow under his wing. Pony Boy has a good heart. He is mature, he is patient and he is passive. In the workplace, he would be all of the above and if Willow asked him for a pay raise, watch out, he might just give in each time!
Next, there is Blue. Blue is the most assertive of the horses that make up our Equine Therapy program. Each time the horses are introduced to treats, such as carrots, even if Blue is the farthest away from the carrots, he will run like the wind and get to the carrots before any of the other horses. Blue gets involved in any activity, anyway he can. One day as I was doing a selfie photoshoot with Willow, Blue invited himself in, and thus he photobombed the photoshoot. He has to be involved in everything. He has to be in everyone's business. I would say that if Blue was in a management position he would be a micromanager.
Next, there is the total opposite of Blue and that is Violet. Violet is quiet, not assertive and shy around others. She is also more vulnerable than the other horses. If she were in the workplace, she would probably struggle to work with other employees and would be a headache for her manager. They would try to help her and work with her all they can, but in the end Violet would still struggle to be on the same page as her colleagues.
Next there is Gramma, the mother of Willow. She is protective not only of Willow, but of the other horses, especially when micromanager Blue gets in the way. She assertively runs him off. She would serve as a good HR person, intervening between employees and micromanager like Blue.
Next, there is Cochee. Cochee will get things done to be sure, always focusing on deadlines. If you work hard and treat others well, Cochee will take care of you. He will be a valuable asset to employees who are struggling, showing undivided attention and support.
Finally, there is Sox. On May 1, the Feast of St. Joseph the Worker, Sox turned 23 years old! Sox is in charge, and will not tolerate laziness, tardiness or bullies. Watch out, Blue! Sox will regularly hold meetings and will make sure they organization is up to speed in the accreditation process.
I hope you enjoyed this glimpse into the horses and their unique personalities! Have a blessed day!
Peace and Blessings,



Fr. Greg Schill, SCJ
Read the e-version of the July DreamMakers newsletter here.
Congratulations to the 8th grade class of 2022 on all your hard work and success!
Stories from our Lakota Indian School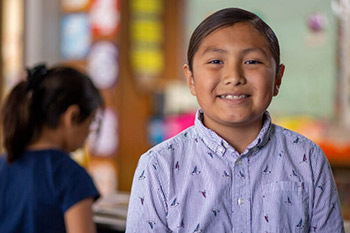 St. Joseph's Indian School celebrates special recognition of its public service announcement (PSA), "More Than a School."
The PSA is the winner of a Communicator Award of Excellence in the category Integrated Campaign Winner – Campaign-Non-Profit. It was one of only thirteen winners in this category. Entries are evaluated based on a standard of excellence in marketing and communications.
On a fair-weather Tuesday in May, the 18 seventh-grade students of St. Joseph's Indian School prayed and smudged before embarking on the trip that has become a spiritual and cultural rite of passage. The journey prepares them to become leaders at school and in life.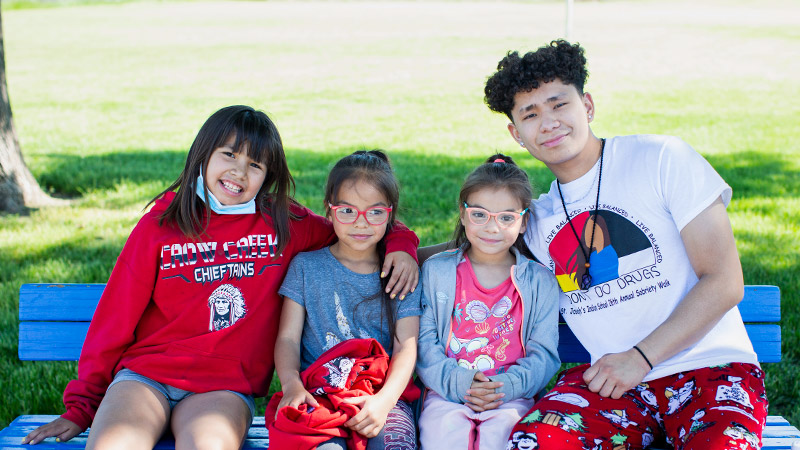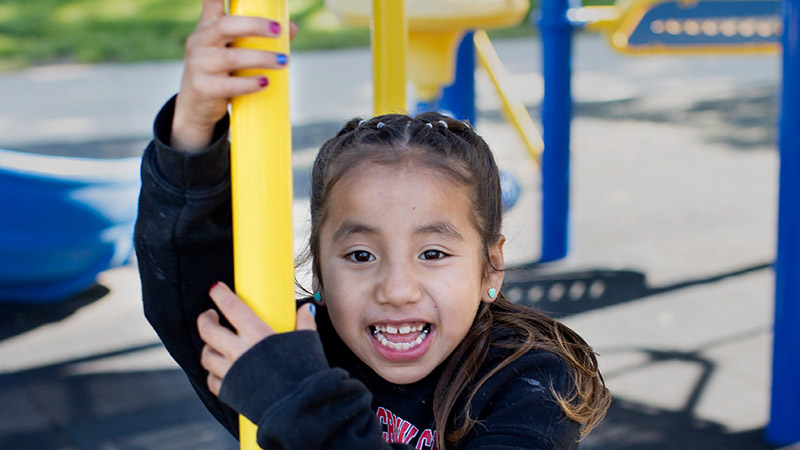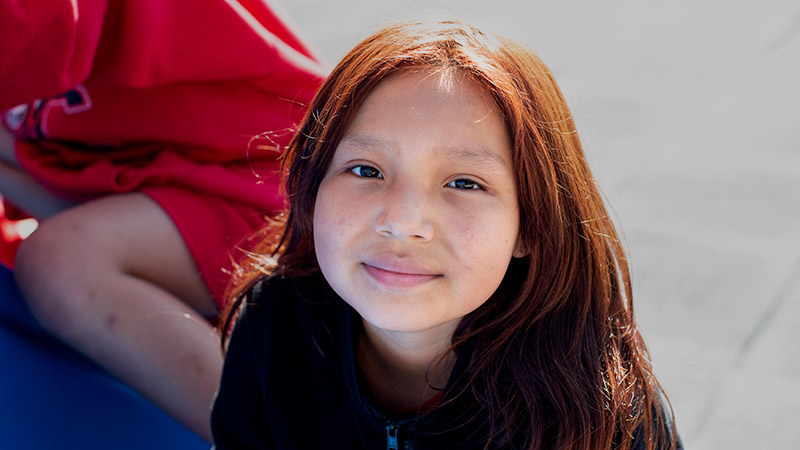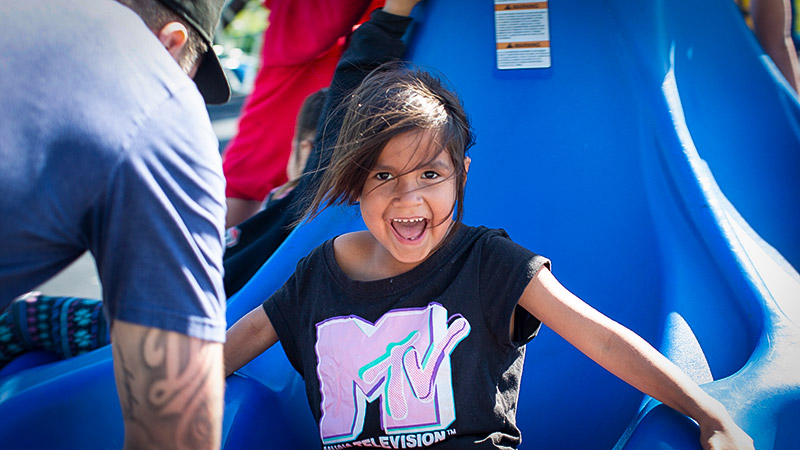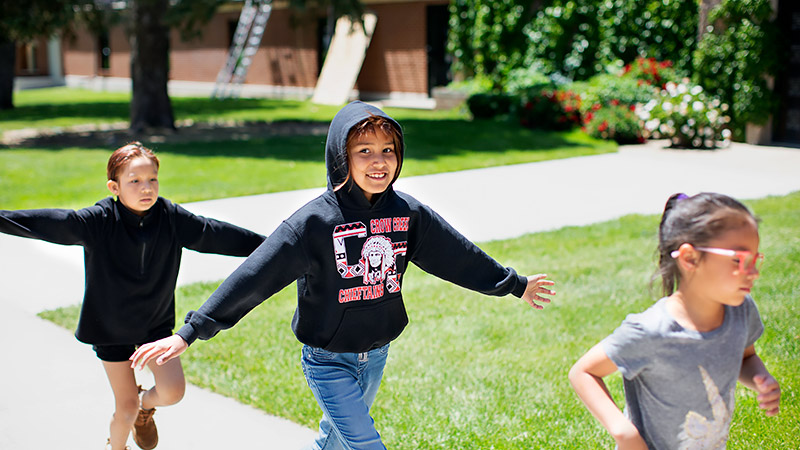 ---
St. Joseph's Indian School Freebie List
As a DreamMaker, you are incredibly kind and generous to support St. Joseph's Indian School monetarily every month. To say thank you, the following downloads, quizzes and seasonal items are yours to enjoy … for FREE!
Coloring Book
Color between the lines of scenes from St. Joseph's with this free coloring book download!
Full List of Freebies
That's not all! St. Joseph's has many more special items for you. View the full list here!