Hello DreamMakers!
This time of year is usually filled with children taking summer classes, Rising Eagle Day Camp, the Bookmobile is out and about and more.
Unfortunately, that's not the case this year. Those three things have had to be cancelled due to COVID-19. But, what hasn't been cancelled to the pandemic is our care to students and their families in reservation communities.
We mailed and delivered care packages to our students filled with coloring books, games, toys and learning materials. We curbside delivered food boxes to any student and their families who needed it, meaning they had milk to drink and meat, eggs, bread, fruit and vegetables to eat. We sent books home for students and their siblings with handwritten notes to let them know we were still thinking about them.
But all of that started with you. It started with your support and we are very grateful for you!
In other campus news, departments continue business as usual — as usual as can be, all things considered. Our maintenance crew has begun work on our summer repair projects. These projects include painting, replacing carpet, adding a fire sprinkler system, new roofing for the chapel and many other small and large projects. After a school year with over 200 children running around in the homes and school, there are plenty of spaces that need attention because school starts again this August!
We want to thank you for your support of our Lakota (Sioux) students. Philámayaye — thank you!
Read the e-version of the July DreamMakers newsletter here.
Itoǧe kitȟúŋ
—
To wear a mask
. Did you know we post a Lakota Word Wednesday video every week on our Facebook page? Like our page by going to
facebook.com/saintjosephs
and watch a new video every Wednesday!
Stories from our Lakota School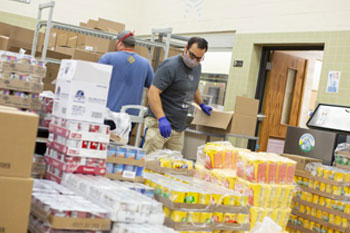 Whether it's around a table or being delivered to those in need, food brings people together. Food can be an expression of culture, a demonstration of love or the glue that gathers friends and family together.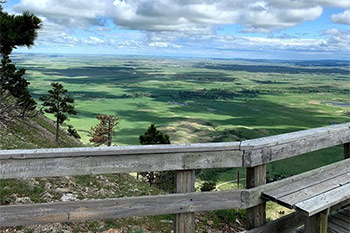 At this time of year, I would normally be hiking what is known as "Bear Butte" to most, and Matȟó Pahá to the Lakota, with 10-12 seventh grade girls and two chaperones.