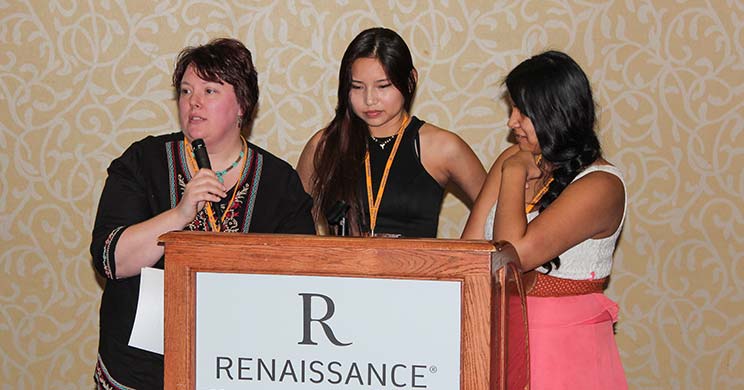 When you attend a St. Joseph's donor luncheon event, you will learn about our current projects and future plans. Our Native American students will share thoughts about their experiences at St. Joseph's, as well as life on the South Dakota Indian reservations. We'll also be available to answer your questions and listen to your suggestions.
Please call us toll-free at 1-800-584-9200 or email for more information.
St. Joseph's Indian School travels to select cities throughout the nation, and we'd love to visit with you! Click on the cities below to register online and reserve your spot at one of our luncheon events! (Dates may be subject to change)
---
Chicago, IL
Chicago Marriott Southwest at Burr Ridge
1200 Burr Ridge Parkway
Burr Ridge, IL 60527
603-986-4100
12:00 noon — 2:30 p.m.