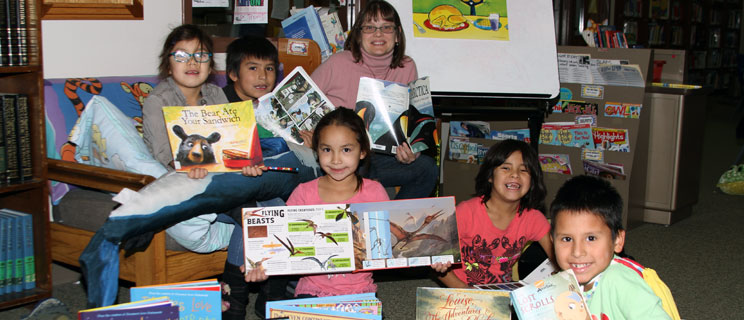 In addition to sending cash donations to St. Joseph's Indian School, did you know you could be helping Native American children in other ways?
Non-monetary needs to help Lakota youth
High Priority Needs:
Philámayaye — thank you — for your kindness! We've been blessed to receive a surplus of cough drops, lip balm, and hydrocortisone cream.
Plain Vaseline (1.75 oz. Containers)
Aquaphor-healing ointment
Clean and Clear Advantage 3-1 exfoliating cleanser with 5% benzoyl peroxide acne medication
Athlete foot powder
Clotrimazole cream
Hydrocortisone Cream
Body Wash* (Both men's and woman's)
Hair Conditioner
Athletes foot spray
Kids Band aids
Bath puffs
Unscented Body Lotion (boys or girls can use)
Selsun Blue/Dandruff Shampoo
Toothpaste
Children's 8 hr Robitussin cough and cold, alcohol free, WITHOUT PHENYLEPHRINE
Chapstick (variety of kinds)
Girls and Ladies dress shoes and sandals (sizes 1-7)
Boys and girls athletic pants (sizes 6-20)
Boy's underwear (boxers)
Aveeno Body Wash
Aveeno lotion
Facial tissues
All types of children clothing (8-20)
Childrens Chewable Vitamins
Acne facial wipes
Cerave Cream
Barrier cream
Ibuprofen
Tylenol 325 mg and 500 mg tablets
Tylenol or Ibuprofen Children's dose liquid or chewable
Band Aid hurt free antiseptic to kill germs
Bactine no sting pain relieving Cleansing Spray
*St. Joseph's is no longer able to use bar soap due to health regulations.
Constant needs:
Mattress pads (Queen, Twin, Twin XL)
Sheets (Queen, Twin XL)
Comforter/blanket (Queen, Twin, Twin XL)
Pillows
Shower liners
Dish towels and cloths
Beach towels
Bath towels
Toothpaste
"metapore tape" (1″ and 2″ width)
Childrens Chewable Vitamins
Body wash
Deodorant
Q-tips
Facial tissues
Hair shampoo
Hair conditioner
Hairbrushes
Hair ponytail holders
ALL types of children clothing (8-20½)
Long athletic shorts (All sizes)
Dress, athletic, and casual shoes — Sizes (1-7)
Boy's boxers (all sizes)
Dry Erase markers (low odor)
Laundry detergent
Dryer sheets
Socks (all sizes)
Bath puffs
Kids Band aids
UPS Shipping Address:
St. Joseph's Indian School
1301 N Main Street
Chamberlain, South Dakota 57325
Vehicle donation
Do you have a vehicle you no longer use? If so, please consider donating your car, boat, RV or pick-up to St. Joseph's Indian School!
A vehicle donation to St. Joseph's Indian School is convenient and tax-deductible. But most importantly, you will be helping improve the lives of the Lakota (Sioux) boys and girls who are dreaming of a brighter future.
St. Joseph's Indian School has joined forces with Vehicles for Charity to help us. They will contact you to set up a time for the vehicle pick-up and there is no cost to you. Make sure to have your title transfer papers ready to give them and they will supply you with a tax-deductible receipt when the vehicle is picked up.
If you have additional questions, visit the frequently asked questions page.
Contact information:
Vehicles for Charity
5943 Broadway
Denver, Colorado 80216
Vehicle Donation Line: (303) 308-2400
Toll Free: (866) 628-2277
Fax: (303) 308-2459
Email: info@vehiclesforcharity.org
St. Joseph's Indian School
Attn: Denise Hyland
PO Box 100
Chamberlain, SD 57325-0100
Toll Free: 1-800-584-9200
Email: dhyland@stjo.org
See a list of students' wishes on Amazon.
Gift cards are easy to buy, inexpensive to mail and make a great gift-giving opportunity. The stores we're able to shop at most are Walmart and JC Penney.
If you would like to add to our library collection, please visit our updated Library Book Wishlist.