Life after St. Joseph's Indian School
---
"When you know who you are; when your mission is clear and you burn with the inner fire of unbreakable will; no cold can touch your heart; no deluge can dampen your purpose. You know that you are alive."
— Chief Seattle
---
Where do the Lakota (Sioux) students go after they graduate? What are they doing now?
We are so proud of our alumni! St. Joseph's students have made careers in:
Healthcare
Education
Counseling
Serving their country in the Armed Forces
Fulltime parenting and dedication to their children
Our alumni are truly making a difference — thanks to the HOPE you have provided with your love, concern and generosity. Keep reading to learn more about their achievements!
College Updates: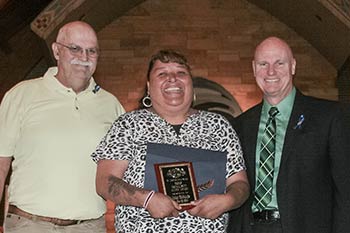 St. Joseph's is honored to continue our support of our alumni who are currently pursuing higher education.
Through the 2019-2020 school year, St. Joseph's was able to gift $168,398 in scholarships to alumni, family of alumni and the children of employees who are enrolled members of South Dakota tribes.
Thanks to your generosity and support, we have alumni pursuing the following degrees:
Augustana University

Hope is working toward a bachelor's degree in media studies.
Black Hills State University

Kayla and Treyah are completing classes toward a bachelor's degree.
Dakota State University

Camie is pursuing a Bachelor's of Science degree in health information management.
Camron is working toward a Bachelor's of Science degree in computer game design.
Danielle is studying within the field of respiratory therapy.
Dakota Wesleyan University

D'Kera is working toward a Bachelor's of Science degree in nursing.
Fort Lewis College

Sarah is studying in the field of public health.
Haskell Indian Nations University

Francis is pursuing a degree in business administration.
Healing Lotus Center

Chenoa is a certified yoga instructor after completing courses through this program.
Lower Brule Community College

Melinda is pursuing a degree in elementary education.
Natasha, Riley and Skyla are working toward degrees in the arts and sciences field.
Reyna and Michael are completing courses to complete associate's degrees in the human services program.
North Dakota State College of Science

Chandler is completing courses in the dental assisting program
Northwest Indian College

Trey enrolled in classes for health education.
Northwest Iowa Community College

Andrea graduated in May of 2015 with her LPN as is now pursuing her registered nursing licensure.
Mitchell Technical Institute

Wankiya and Louie are pursuing associate's degrees in progressive welding technology.
Sinte Gleska University

Whitney is working toward a master's degree in counseling.
Amanda is completing classes toward a degree.
South Dakota State University

Danielle is pursuing a Bachelor of Science degree in nursing.
United Tribes Technical College

Christian is completing courses toward an associate's degree in general studies.
University of Denver

Lily is pursuing a physics major with minors in astrophysics and mathematics.
University of South Dakota

Angela is pursuing a Bachelor's of Science degree in biomedical engineering.
Christian is working on his master's degree in public administration.
In Other News:
We are honored to welcome JaTonne back to campus!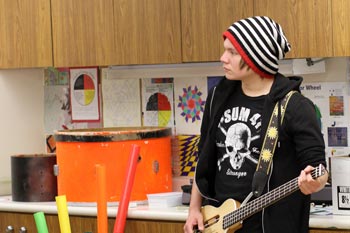 JaTonne attended St. Joseph's Indian School from fifth grade through his senior year. He graduated from Chamberlain High School with St. Joseph's program in 2015 and went on to complete the Audio Engineering Certificate Program at the Conservatory of Recording Arts and Sciences in Tempe, Arizona. He recently came back to school as one of our Artists in Residence, working with the third and fourth grade students. "It was very cool to come back and have my first teaching experience with two of my former teachers," he explained.
---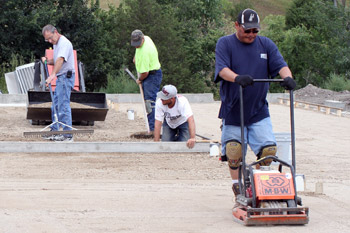 Todd attended St. Joseph's from 1977 – 1979. He graduated from Crow Creek High School in 1988. He is working on St. Joseph's facilities crew as a carpenter. Todd has five children: Tyrell, Tylynn, Tylecia, Tynice, and Todd Jr.
What Todd liked most about St. Joseph's was everything. "I didn't have one bad moment while I was here," he said.
Advice to current students: He would like to tell the students of today: "Stay in school and graduate."
---
Alumni contact center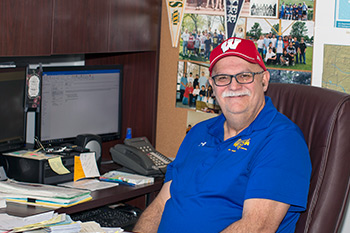 If you, or someone you know, attended St. Joseph's Indian School, we'd love to hear from you!
There are several options … just pick the one right for you.
Email us: You can include where you are now and what you're doing, or simply say hi!
Mail us: Send a note to our Alumni Liaison at:
St. Joseph's Indian School
Attn: Andy Lepkowski
P.O. Box 89
Chamberlain, SD 57325.
Call us: Call us toll-free at 1-800-341-2235 and ask to speak with Andy in Alumni Relations.
We would love to hear from you! As alumni, we count on you to help better our programs and services. We look forward to your questions, comments and suggestions!
Follow us on Facebook® at our Alumni of St. Joseph's Indian School page!