$213,970 in college scholarships awarded to Native American students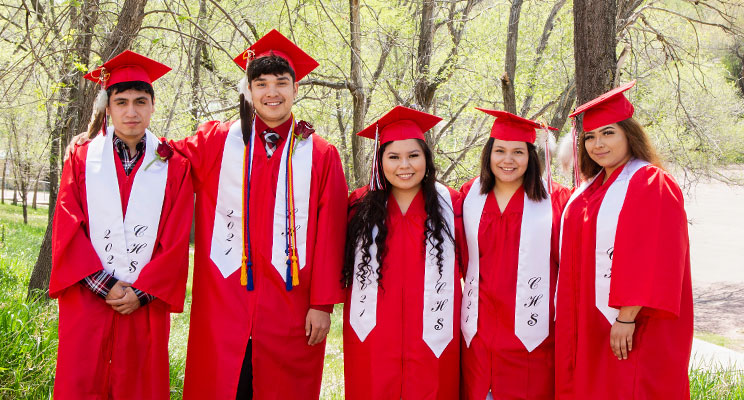 ---
"When you know who you are; when your mission is clear and you burn with the inner fire of unbreakable will; no cold can touch your heart; no deluge can dampen your purpose. You know that you are alive."
— Chief Seattle
---
St. Joseph's Indian School awarded $95,000 in spring-semester scholarships to Native American students across the nation. The awards bring the total for the school year to a record $213,970. This spring, the school granted awards to 16 St. Joseph's alums, nine alum family members and 42 other scholars enrolled in a federally recognized tribe and pursuing higher education.
Apply to receive a college scholarship from St. Joseph's Indian School!
Help ensure our scholarship program continues assisting promising Native American students by making your gift today!
We look forward to following our alumni as they graduate and begin working in their career fields. Their missions are clear and their futures are bright!