Simple needs, Hope for the future

Thanks to your generosity, St. Joseph's Indian School is able to care for approximately 200 Lakota (Sioux) children in need each year. Since 1927, our doors have been open to provide HOPE to Lakota children and their families.
Facing challenges of extreme poverty, some of the children in our care have been without a home, a bed to sleep in, or even regular meals.
Here are just a few national facts:
"Living conditions on United States reservations have been cited as 'comparable to third world.'" (Gallup Independent, 2004)
90,000 Indian families are currently homeless or under-housed. (Indian Country Today, 2018)
Nearly 1 in 4 Native American households are food insecure. (Indian Health Services Report, 2019)
24% of South Dakota tribal members live in overcrowded conditions or lack a kitchen or plumbing. (Housing and Urban Development)
Among Native American people ages 18 to 24, the suicide rate is 12.8 deaths per 100,000. It is the second leading cause of death for people ages 15 to 24. (PBS News Hour, 2015)
Here are just a few facts specific to students in our care (2019-20):
46.7% of the students were exposed to drug and alcohol use
39.6% of the students witnessed domestic violence
46.3% of the guardians are unemployed
13.7 % of the students had involvement with the Department of Social Services
7.0% of the students had a parent who was incarcerated when the application was made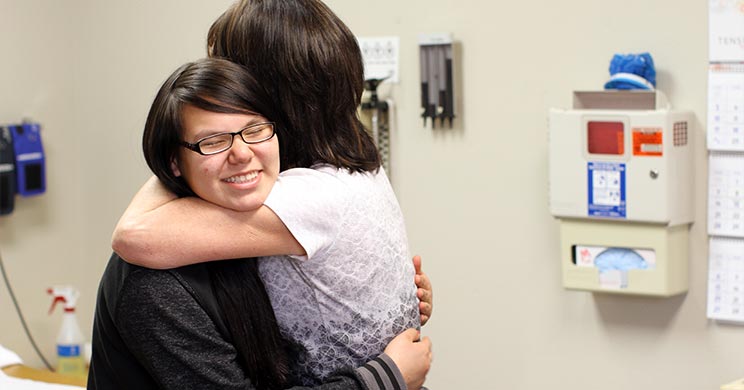 When their basic needs are met, children feel safe, which allows them to focus on school and simply enjoy being a kid.
No child should have these worries.
Act now and be part of all St. Joseph's does to provide HOPE to deserving Lakota (Sioux) children and families: