Children Of The Plains: Diane Sawyer Revealing The Harsh Reality of Lakota Children in Pine Ridge Indian Reservation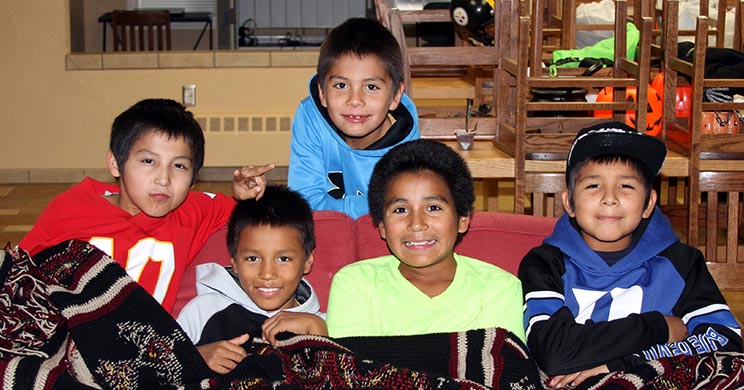 20/20's Diane Sawyer visited the Pine Ridge Indian Reservation in southwestern South Dakota to film Hidden America — Children of the Plains and uncover the harsh reality of life for Native American children.
While the program did not directly feature St. Joseph's Indian School, the scenes depicted exist in each of South Dakota's nine reservations.
Unemployment.
Poverty.
Alcoholism.
St. Joseph's Indian School offers these precious Lakota children a safe home-away-from-home.
Enrolled by parents or guardians, St. Joseph's provides children everything they need to learn, grow and make their dreams come true — whether they want to be the first Native American President of the United States or have a career that will support their family and provide a safe living environment.
Please, watch Hidden America — Children of the Plains to learn the reality of life on the reservation and join St. Joseph's Indian School in our mission to help these brave Lakota (Sioux) children and their families today!