Life On Indian Reservations Today

Life on an Indian reservation can be hard.
In some reservation communities, pervasive poverty means that innocent Native American children have to fight for survival. From one day to the next, they might not know where they will sleep, if they will eat or who will take care of them.
Poverty, gangs, drugs, alcohol and abuse are all harsh realities of life for many living in the heartland of America. While the Midwest seems like a wholesome place to raise a family and put down roots, some Native Americans face struggles in their daily life on the reservation.
"Living conditions on United States reservations have been cited as 'comparable to third world'." (Gallup Independent)
90,000 Indian families are currently homeless or underhoused. (Indian Country Today)
Nearly 1 in 4 Native American households are food insecure (Current Population Survey)
24% of South Dakota tribal members live in overcrowded conditions or lack a kitchen or plumbing (Housing and Urban Development)
The suicide death rate among Native American youth aged 10-34 was the second leading cause of death behind unintentional injuries. (Indian Health Services)
Since 1927, St. Joseph's Indian School has provided a home-away-from-home for over 200 Lakota (Sioux) children each and every year.
Through the generosity of many caring kȟolá — friends — like you, we are able to provide:
Three hot, nutritious meals every day
And MUCH more!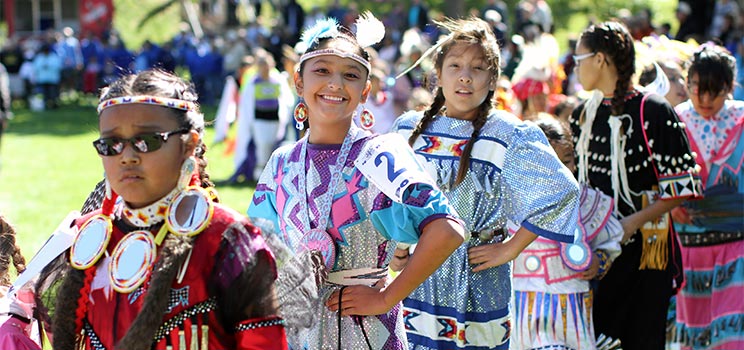 St. Joseph's is fully accredited and meets all the academic standards set forth by the state of South Dakota.
Beyond academics, St. Joseph's students learn about their traditional Lakota (Sioux) culture by participating in our annual powwow and other cultural activities.
Watch this video and let our students tell you about the challenges they face and why St. Joseph's Indian School is important to them.
Wóphila tȟáŋka — many thanks — for giving the gift of HOPE to Native American children!