Lakota (Sioux) star quilt raffle winners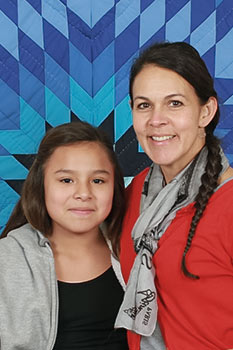 Thanks to everyone who entered our star quilt raffle!
Our drawing for the 10 handcrafted Lakota (Sioux) star quilts was held on Friday, June 17.
Don't miss out on your next opportunity to enter our star quilt raffle which will be held in May 2023.
Congratulations to the following winners:
B. Collins, MI
A. Brown, WV
R. Dent, OR
L. Good, IN
S. Johnson, NY
E. Mansfield, SC
J. Olson, IL
R. Ryan, PA
D. Teters, TX
L Zylkowski, FL
Thanks to generous friends like you, St. Joseph's Indian School has cared for Native American children in need since 1927!
Find other ways to help the Lakota children today!