Apostolate of Prayer Program
The Apostolate of Prayer program works to promote prayer and spiritual values and to provide opportunities to express faith in the Gospel by embracing St. Joseph's Apostolate of Prayer ministry.
We are grateful for your prayers for our children, families, staff and mission. In turn, we pray for your special intentions and blessings on those you love.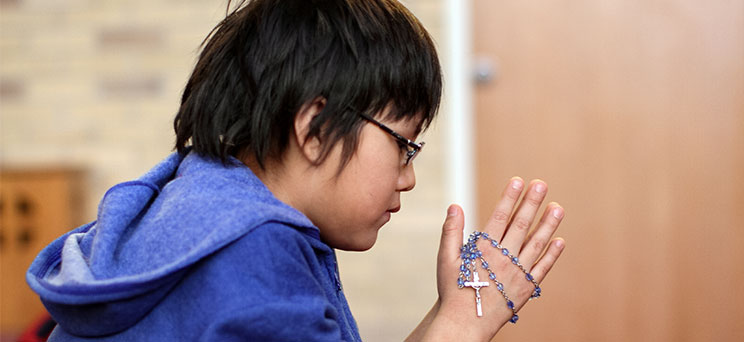 ---
Prayer of the Week
---
Are You in Need of Prayer?
Perhaps you find yourself in a season of life and could use a helping hand. Please know St. Joseph's Indian School is here to help. We welcome the opportunity to join with you in prayer.
You are welcome to send a prayer request for yourself or someone you love.
If you've recently lost a loved one, submit their name and a prayer tie will be created in their honor.
St. Joseph's Prayer Builder is a tool you can use when you find yourself in need during prayer.