St. Joseph's Kicks Off Rising Eagle Day Camp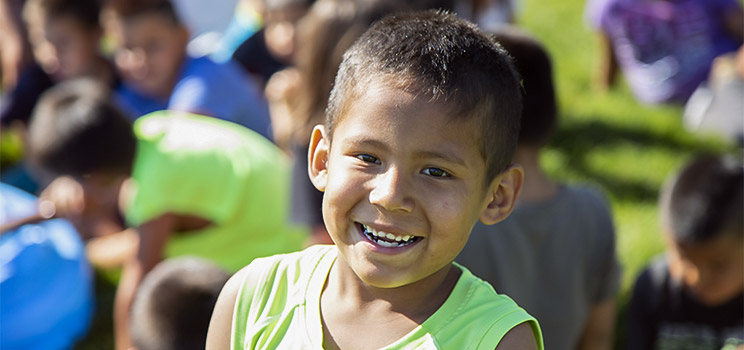 For kids, it's pretty exciting to visit a campus that has everything they could want for a summer of fun.
Treasured summer experiences for children and teens can be made at St. Joseph's Rising Eagle Day Camp (REDC). It's why kids can't wait to come back year after year.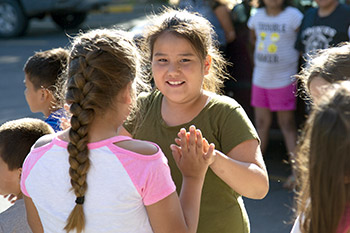 "I wish camp was longer … or I wish we could stay at camp forever!" exclaimed Kenzii, a previous REDC camper.
The first Tuesday following Memorial Day marks the beginning of REDC. For two weeks, St. Joseph's transports children from the Crow Creek Indian Reservation to and from campus. Two weeks later, it's the Lower Brule Indian Reservation children who have a turn.
It equates to St. Joseph's putting thousands of miles on the road … but it's worth it to see over 1,000 children fed a nutritious breakfast, lunch and snack every day. It's worth it to provide them with a safe place to be kids.
For many Native American boys and girls, summer can mean more time spent in challenging situations … no school lunch for hungry tummies, no books for hungry minds and for some, a lack of supervision. Hot summer days can be filled with uncertainty.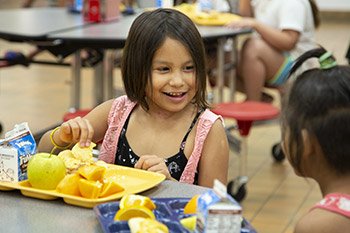 While at REDC, Native American boys and girls spend time at the beach at the Missouri River's edge in pedal boats. They learn about their Lakota (Sioux) heritage and learn to speak in Lakota during cultural classes. They craft jewelry and dreamcatchers in an arts and crafts class. They swim in the Rec Center pool and race down a slip and slide. They run fearlessly in the warm sunshine.
"I like that we get lunch every day. I like the food a lot. It's good!" said Evana, another previous REDC camper.
But, do you know the best part about this summer program? REDC is completely free-of-charge to all of the children and their families! Children are given a place to experience a summer every child deserves … and it's all thanks to generous people just like you!
Which is why we need your help. The cost to host REDC is $54,550 and we need to raise this amount before the last day of camp on June 21. Can you help provide reservation children with a summer they'll always remember?
Wóphila tȟáŋka — many thanks — for helping St. Joseph's serve reservation children and provide them with a summer they'll always remember!