Children of the Prairie

St. Joseph's Quarterly Newsletter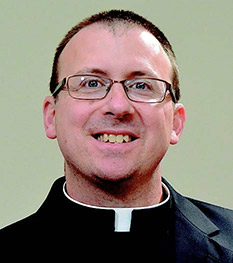 As we begin a new year at St. Joseph's Indian School, I find myself reflecting a lot about the past year and our hopes for 2023. I'm sure you've done something similar. Time has a way of making us look back at the past and ahead to the future.
Another direction we look is up.
Did I accomplish God's plan for me this year? What is in store for me now?
Two questions we ponder from time to time. Two questions that have an answer.
"For God is at work in you, both to will and to work for his good pleasure."
At St. Joseph's, that "work" is a mission for which you play a critical role. Caring for the well-being of approximately 200 Native American children — each so unique — is not an easy feat. However, it's made easier with you joining alongside us and God.
"And though a man might prevail against one who is alone, two will withstand him. A threefold cord is not quickly broken."
A cord of three … we would not be one without you. We could not do this great work without you. As you look at our recap of 2022, we want to say Philámayaye — thank you — for all you helped accomplish.
Peace and Blessings,

Fr. Greg Schill, SCJ
Chaplain
---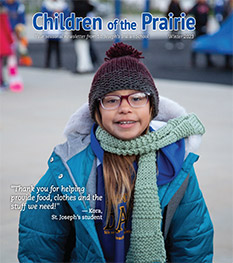 Past Newsletter Issues: