Thiyóšpaye Club Morphs into DreamMakers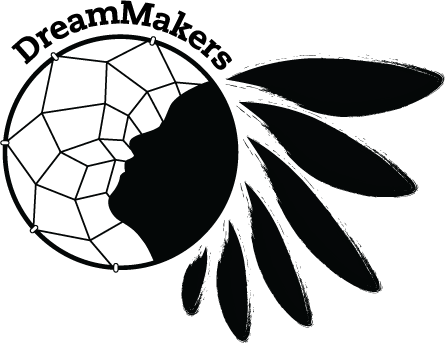 St. Joseph's monthly giving program has a new name and new look.
As a kȟolá — friend — to the Lakota children, St. Joseph's is excited to announce the new face of the Thiyóšpaye Club … the DreamMakers. You will notice a new look to your monthly news notes, with stories focused on helping Lakota children become leaders, by first becoming dreamers.
DreamMakers provide every child the opportunity to rise above the challenges facing Native Americans today. Your gifts provide each child a safe home away from home, a high quality education, complete healthcare and a way to connect to their culture … all at no cost to their families!
The new logo shows the mission of the DreamMakers. The chief is the leader of the Lakota people with a headdress of eagle feathers. Like the mighty waŋblí — eagle — that is able to walk on Earth and soar through the skies, so should St. Joseph's students. They can dream as high as the sky, while also remaining grounded in reality. The dreamcatcher in the logo is you! You are giving each child a chance to dream and grow into the strong leaders of tomorrow.
The DreamMakers will operate similar to the Thiyóšpaye Club. Your monthly giving will not change and the same staff will be ready to assist you. You will also continue to receive special updates, like this one, every month. There will even be exclusive, regularly updated content online for you, too! These updates will show you how your donations directly benefit the children and make dreams reality every day.
New Look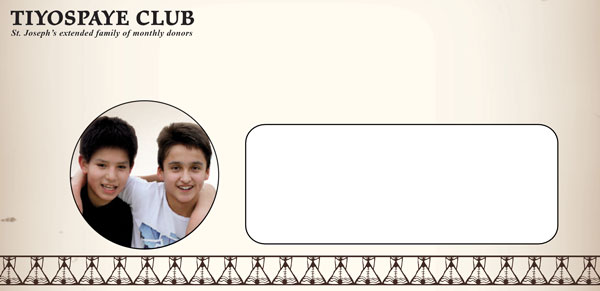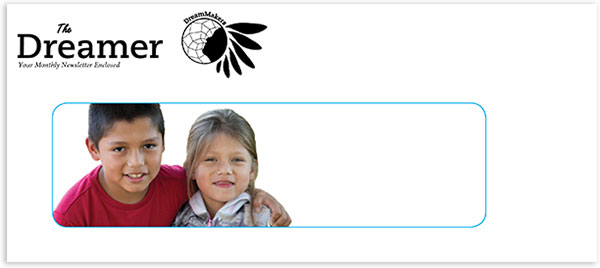 Please watch your mailbox carefully for the DreamMakers Club mailing. It may look new now, but soon it will become familiar and something to look forward to receiving from the Lakota boys and girls at St. Joseph's Indian School.
Wopila tanka — many thanks — for your continued support. Your generosity as a DreamMaker offers a safe home-away-from-home for Native American students. Here they can learn, grow and achieve their dreams!